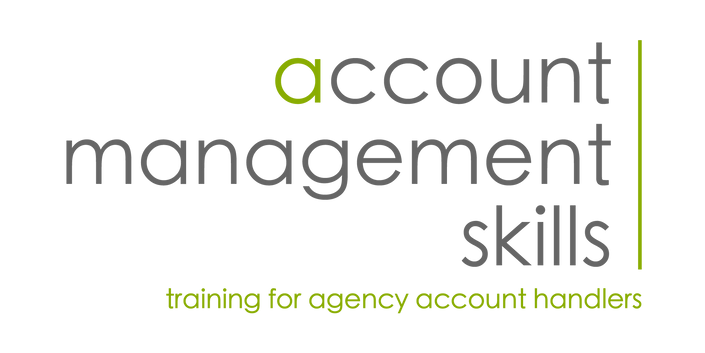 The Creative Agency Account Manager Success Plan
How to Retain Existing Accounts & Increase Lifetime Customer Value For Creative Agencies
Watch Promo
Finally! How to develop client business by following a step by step process
(so you DON'T have to come across as a pushy sales person in the process)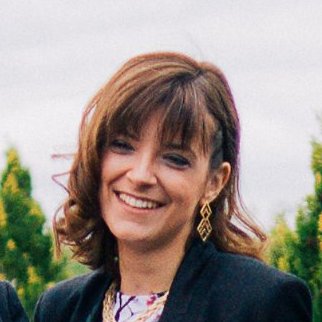 This is an amazing course that has given me the structure and tools to grow existing business. Most of all it has given me valuable confidence.
- Cecile Charrie, Senior Account Manager, London
If you are managing a client relationship in a creative agency (advertising, marketing, digital, promotions, PR, events, design etc) or you are in charge of a team of account managers, then this course could be the most important training you've come across all year - or even in your career....
The course is a proven method for growing your existing client business following a clear process you can replicate again and again and increase your revenue significantly.
Why is this training important?...

Agency leaders want three things; to get clients, keep clients and grow clients.
Most agencies want account managers who can add value to the client's business, develop the account and increase revenue for the agency i.e. keep and grow the business.
But generally account managers tend not to receive much sales training and don't generally have a strategy or plan to follow.
Successful account managers have a client development plan.
Without a plan you're not being strategic about account growth.

Probably the most relevant and useful training yet. Very well presented and to the point. ­
‐ Sinduya, Account Manager, London
---
Here's how and why I know this training can make a difference...
My name is Jenny Plant and I train account managers in creative agencies how to be more strategic when it comes to their client relationships.
I've been working in advertising in account management for over 25 years.
I started out with zero training and didn't have a strategy for managing the client relationship until I was in charge of an agency of fifty people as General Manager working for Publicis LifeBrands.
It wasn't until then that I received a couple of years one-on-one sales coaching and I was then able to have conversations with clients that lead to extending the length of the relationships by years.
Extending the length of the relationships meant I was adding revenue to the agency's bottom line by as much as six figures.
The quality of the conversations with my clients were on a different level.
I was suddenly talking their language rather than the language of the agency!
But it made me think why doesn't anyone train this stuff to people starting out in account management in creative agencies?!
And that's why I developed the Account Manager Success Plan online training.
I'm going to show you a step by step process and plan that you can implement straight away to help you add value to your client's business, grow your account and build your confidence along the way.

I've been running this course since 2016 in live workshops London and the feedback from those attending the course has been fantastic and this is why I wanted to get the training out to more people in an online learning format.

Here are testimonials from people who felt the penny drop during the training.

---
Easy to digest and thought provoking. I am already using findings as the basis for future account planning..

- John, Business Unit Director, London
---
Every day that goes past without having a client development strategy you're simply 'winging it'.
If you are looking to be promoted to the next level you can't afford not to have a strategy for account growth. In fact the majority of account managers don't have a client development plan so you'll be way ahead of your peers!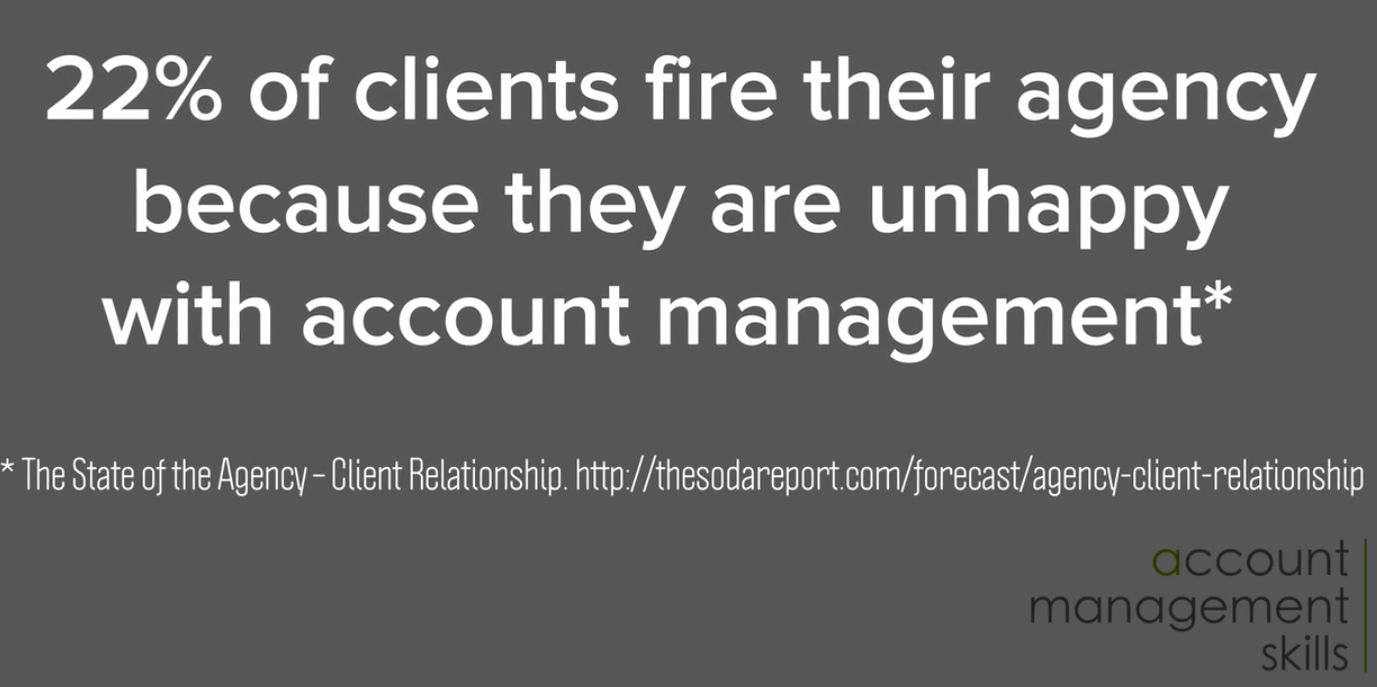 According to the Soda Report, in 2016 22% of clients fired their agencies because they were unhappy with account management.
Almost a quarter of all clients fire their agency because of what their account manager is doing/not doing?!
So here's just the tip of the iceberg of what you get with this training...
You'll discover exactly what to say to clients that lead to more projects, more business and account growth.

You'll understand exactly why the best way to save your agency money is to cut down the amount of time you waste working on proposals you haven't pre-sold to them first

You'll skip past all the mistakes and obstacles that stop MOST account managers when trying to manage client relationships and ultimately be considered as a partner to the client and not just a supplier taking briefs.

You'll know exactly what to say to your client - regardless of whether you feel nervous about speaking up in meetings - to be seen as the strategic account manager that understand's the client's world.

You'll have LOTS more confidence when dealing with clients unlike many account managers who struggle with relationship building
---
We highly recommend the Account Manager Success Plan. It's a great foundation for Account Managers, but also a useful refresher for Account Directors who may have missed out on thorough training in their earlier careers.
The Account Management Skills approach helped Skin and Blister secure the pitch opportunity for a launch campaign with a large pharmaceutical company. We went on to win the business, so there has been a very real ROI for our agency.

- Fiona Edwards, MD, Skin & Blister, London
---
When you report back to your agency team at status update meetings, think about how good you'll feel about yourself when you are able to tell them you've landed another piece of business for the agency without having to develop a huge long winded proposal that the client didn't really want.
Maybe you are ready to move on from your current agency or you'd like a promotion?

Think about how demonstrating you know how to grow your account and have a client development plan is going to make you more marketable and attractive to new employers.
Imagine how confident you'll feel among your work colleagues and industry peers who don't have a client development strategy or a plan and yet are also looking for promotion or a new job.
So here's the bottom line with The Account Manager Success Plan:
You get 12 video training modules you can watch at your leisure, pause and come back to whenever you want to refresh your learning.

Each module has a key concept or strategy, a summary and an exercise together with downloadable models and scripts.

You can pause the videos and work through the short exercises whenever you want.

You'll also get a downloadable worksheet for each module containing all the summary points and actions so that you can implement the learnings straight after completing each module.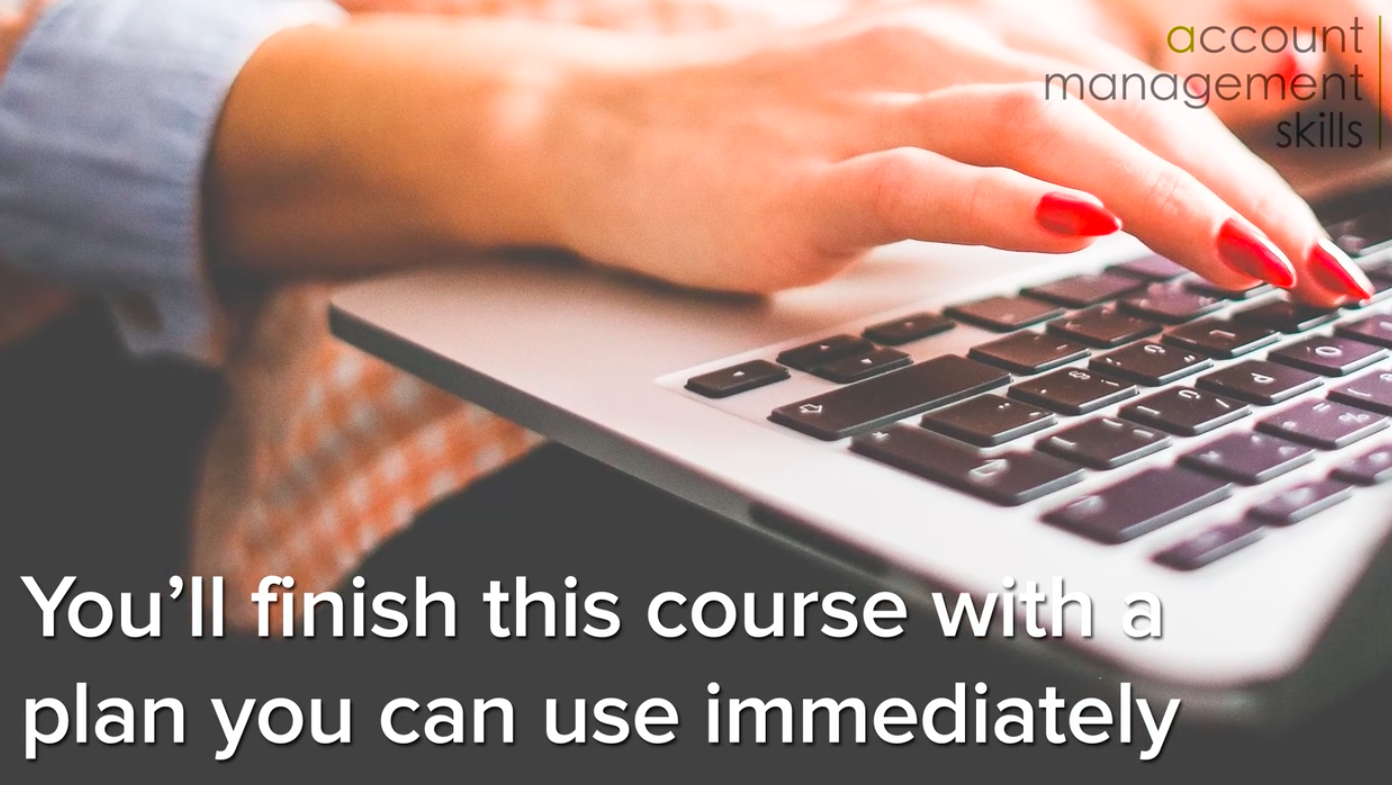 You get all of this for only £299!

But let me make it even more enticing with these instant bonuses for acting now...

Bonus #1: Client Development Plan Powerpoint Template

When you purchase the Account Manager Success Plan, you'll also get instant access to the client development Powerpoint template that you can download and use over and over again for all your clients.
The client development plan is formatted with all the key points to complete for your client development strategy, so you have a roadmap to use to grow the account.
The document also serves as a way to present your strategy to your team, particularly important when you want to show your colleagues your plan for account growth.

Value: £29

Bonus#2: Strategic Review Outline Powerpoint Template

I'll also give you the exact powerpoint template I used with my clients after projects were completed to review and evaluate the success of the project absolutely FREE when you purchase the Account Manager Success Plan online training now.

Value: £29


Bonus#2: Questions to ask to qualify any pitch opportunity

The time taken to complete RFPs (Request For Pitch) documents and prepare and deliver a pitch is one of the biggest, often unmeasured costs to an agency. Unless you have advanced selling skills and manage to persuade the prospective client to award you the business without a pitch, you will want to ensure you qualify the legitimacy and potential profitability to your agency before you invest your time in completing the RFP. You can of course never be sure if you are being given completely honest answers to your questions. Nevertheless, asking some questions will mean that the opportunity was thoroughly assessed prior to your significant investment.
Value: priceless
To buy all the templates would cost over £100, to implement the systems could win you another client or grow an existing client. What could be the potential value of that skill to your career and to your agency? And they're included FREE with this course.

And you have nothing to lose because you can...
Take a full 30 days to put me to the test with my iron-clad, money-back guarantee

If The Account Manager Success Plan doesn't show you exactly how to follow a proven method for growing your client account with step-by-step instructions or if it fails to help you become more strategic in your role, then I will give you a full refund.


As you can see all the risk is squarely on my shoulders, so....

Here's how to order right now.
Go ahead and click the order link now and you'll be on your way to enjoying all the benefits we've talked about here and more.
I look forward to seeing you there.
To your success!

Jenny Plant


Your Instructor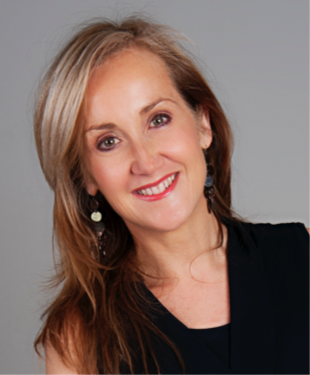 Hi my name is Jenny Plant and I spent 25 years working in different ad agencies in account management.

I became General Manager of Publicis Healthcare in 2010 and at that time received a couple of year's intensive sales training and I ended up thinking.... why didn't I receive such great training when I started my career as an Account Manager in my first agency?!
That's why I decided to help those account managers beginning their careers with some tips, tools, strategies and guidance.

My Client Development for Agencies course is now run by the Pharmaceutical Marketing Society and The Institute of Promotional Marketing.

I've received such great feedback from Account Managers who enjoy the clarity of the training and the practical examples of how it can be applied.
Please come over to my Facebook page Account Management Skills and introduce yourself.

To your success!


Frequently Asked Questions
When does the course start and finish?
The course starts now and never ends! It is a completely self-paced online course - you decide when you start and when you finish.
How long do I have access to the course?
How does lifetime access sound? After enrolling, you have unlimited access to this course for as long as you like - across any and all devices you own.
What if I am unhappy with the course?
We would never want you to be unhappy! If you are unsatisfied with your purchase, contact us in the first 30 days and we will give you a full refund.
P.S. - Every minute you wait is another minute your colleagues may be taking the course and learning the strategies you know you need to know to grow your account. So take action now and increase your career success.